As one of the most stunning wedding venues in Tauranga, Bay of Plenty, Fountain Gardens, offer a unique and magical venue for weddings, special occasions and events. This amazing venue is set within beautiful lush native gardens and located just 20 minutes from Tauranga. Full wedding packages are available including your ceremony, reception and catering.

Ceremony
Choose from three beautiful positions to take your vows, including an all weather option.

Reception
Our reception area provides a unique magical setting with room for up to 120 guests, as well as a spacious dance/entertainment area.
The perfect backdrop for your wedding photos
Our beautiful picturesque gardens provide the ultimate backdrop for your wedding photos with many beautiful settings to choose from within the gardens, and great options just few minutes drive from the venue.
Special occasions and corporate events
Fountain Gardens provides a venue with a difference for special occasions and corporate events - whether it's a formal evening for 120 guests you are wanting, or a relaxed intimate garden party on a sunny summers day for 20 guests.
Stunning gardens
The gardens are nestled in 3 acres of stunning native New Zealand flora with a touch of the traditional and surprises around every corner.
Talk to us about finance options
We have partnered with Q Master Card to offer a great finance deal: 12 months interest free and 6 months payment holiday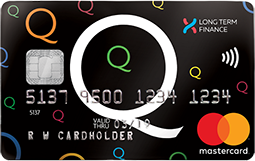 Group garden tours welcome
Walk the wobbly bridge, hear the Tui sing, listen to the cascading water and enjoy a slice of natural New Zealand.